10 Things to Expect from an Online Poker Site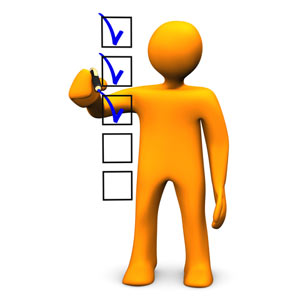 When you decide to play online poker you should know what it is that you can and should expect from a good Online Poker Operator.
If you have used our Poker Finder tool on the right hand side of this page then you should have no problems as it's database is updated regularly and inputs our many years of experience in the industry.
However you don't want to go into it not having any idea of what you should be expecting.
Educating yourself on what a good operator should offer you is always a good thing to do so that you approach your online poker playing the right way, knowing what to expect and ensuring that you get the treatment and value that you deserve as a valuable customer.
So below we have listed the top 10 things you should expect from your chosen Online Poker Site.
Top 10 Things to Expect from an Online Poker Site

Security the FBI would be proud of!
Integrity of Games
Spoilt for Choice (of Games)
Customer Support – as if you're their Number 1 Customer
Deposit Methods
Withdrawal Methods
Easy to Use Software – Even my Gran could use it!
Promotions & Player Rewards – Prove you want me to Stay!
Emails – Don't open a can of Spam on me.
Buzz – Find a way to get me Excited!
1. Security the FBI would be proud of!
The first and foremost thing you should expect from an online poker site is Security. There are two areas of Security that should be provided.
Financial
Whenever money is being transacted then you need to be assured that appropriate measures are being taken to protect your transactions. You should know that your depositing and withdrawal needs can be taken care of without worrying about anything happening to your funds.
You should also be able to expect those funds to remain safe while they are in your online poker account and know that nothing will happen to them – essentially there should be no difference to that of a bank account – they are just holding your money in trust for you.
Privacy
You should also be able to expect all your personal information to remain secure as a player on a poker site and not be passed onto Third Parties without your consent.
2. Integrity of Games
Integrity of the games in Online Poker is fundamental. Every card dealt should be completely random and the shuffling and random number generators of the software must be heavily encrypted and protected to ensure the integrity remains. Just imagine playing against someone who knows what card is coming next, or what cards you have.
Most reputable Online Poker Sites incorporate highly advanced and protected random number generators to ensure a completely random and private shuffle.
3. Spoilt for Choice (of Games)
When you play at an online poker site you should expect to have a choice of games available to you. As we always mention, Online Poker Sites vary in size and number of players. Some have a very broad range of games active at all times, and others have a more limited selection but might be more active for one particular game type or better for tournaments or more active during peak hours in a particular timezone.
Whichever site you choose you want to see that you can play the different poker games you like the most. The games should be available for the stakes that are within your budget and they should be going on at all times of the day and night – you shouldn't have to wait for very long before you can get going with a game you want to play.
You'll also want a variety of choice in the formats available on the site, you will want to see that there are plenty of Tournaments and Sit and Go Tournaments. Even if you aren't into Tournaments now, you may find that you want to participate in them soon enough since they are so exciting and come with the chance to compete for some great prize pools.
4. Customer Support – as if you're their Number 1 Customer
When you play on an online poker site you should also expect that you are treated as an important customer and receive great customer support. You may never need it as if you go with a reputable operator like the ones that will be recommended by the Poker Finder tool then chances are you will have a problem free experience.
But the peace of mind from knowing that the Customer Support is good and that if you do need some assistance you will be able to reach someone who will assist you in a prompt and professional manner and get a response within hours, sometimes even minutes.
5. Deposit Methods
Money is the life blood of an Online Poker Site. No matter what stakes you play at, if you have no money in your online poker account then you will not be able to play.
You should expect to have many choices available to you with regards to the banking methods you can use to take care of your deposits into your online poker account, hassle free and without delays.
You should see banking methods that you are already familiar with and you know how to use such as Credit Card or popular online eWallets such as Neteller.  As already mentioned earlier, your transactions should be secure and protected with industry leading encryption.
6. Withdrawal Methods
In the same way that deposit methods are important so are withdrawals. The whole point of playing online poker is you want to win and make a profit, so once you have done so and your poker account balance has grown then you will probably want to withdraw some of it so you can enjoy your winnings.
The money held in your Online Poker account belongs to you, it is only being held in trust by the poker site, so when you want to make a withdrawal, you should be able to instruct them in a simple way, without hassle and the instruction should be processed without delay. You should again be offered a variety of methods to withdraw so that you can choose the most appropriate for your needs.
7. Easy to Use Software – Even my Gran could use it!
All online poker software is slightly different as it is developed individually by the operators. However most are very similar and very intuitive.
The Software should be easy to pick up and you should be up and running and able to navigate around the software within a few minutes of orientation. You should not have to take a course to have to learn the software!
Sure, there will be some advanced features that you will discover and learn how to use over time, but the basic functionality should be simple and easy to learn. This includes making deposits/withdrawals, sorting the available games and finding a suitable table and playing at the tables with clear ways to take the actions you want during a hand.
8. Promotions & Player Rewards – Prove you want me to Stay!
Online Poker is a competitive business and once you have signed up with an online poker site then you should expect them to offer you promotions and loyalty rewards in order to keep you as a customer. If they are not then you can be sure that there are 50 others sites lined up to bid for your business.
When you first sign up you should expect an initial sign up bonus. This will usually take the form of a deposit match bonus, where the operator will match a certain percentage (usually ranging from 50% to 200%) of your first deposit and add that bonus money into your bankroll on top of your initial deposit. Some other operators will also give you a sign up package which will include other items as well, such as tickets for free entry into tournaments (known as "freerolls").
You should then expect the operator to repeat this periodically with promotions such as a reload bonus, where similar to the initial deposit bonus they give you bonus money on a future deposit.
Almost all poker sites will run a player loyalty scheme which will award points to a player for each hand or tournament that they play in. These points accumulate and then can be "cashed in" and exchanged for cash or goods such as DVDs, TVs,or more expensive goods. We've even seen people cash their player points in for an Aston Martin Sports Car before, it really is quite unlimited.
The complexity and value offered by player loyalty schemes will vary by site and is another factor taken into consideration by our Poker Finder tool. It really can make a big difference and significantly increase the profits you make from poker with a good player reward scheme.
9. Emails – Don't open a can of Spam on me.
When you signup for an online poker account, you will no doubt be required to give an email address. This is for very good reason, as it protects access to your account, can be used to reset your password and verify your identity, and will also be used for important notifications such as withdrawal notices to ensure that it was actually you that made the withdrawal.
You will also undoubtedly receive promotional emails from the operator, which can be useful as it highlights all the events and promotions that they are offering to you as a player which can benefit you greatly. However there is a line that can be crossed and if the frequency of these promotional emails is too great then it can be considered as spam.
If you are not happy with the frequency of these emails then there should be options within your account profile to be able to opt out of these emails, or alternatively you should be able to contact support and ask them to exclude you. A good online poker operator will not spam you, and will immediately stop sending you promotional emails if you ask them to.
10. Buzz – Find a way to get me Excited!
A really good Online Poker Site offers what we call Buzz. You should feel excited to be part of a online poker community that is thriving.
This buzz isn't just created by normal poker games or tournaments, but the operator creates excitement through events such as big prize Tournaments, spot cash prizes, Prestigious and talked about Tournament series that last for weeks. anything that gets the attention of the poker community and creates discussion and banter among poker players.
You can really feel the buzz created by these events and taking part in them can be very exciting. A good poker operator will know how to keep this buzz going and keep your excitement levels pumping.
Summary
Use the above as a check list. You are the customer and there are plenty of operators who are competing for your business so make sure you get the value you deserve from your chosen Online Poker Site. If not then say adiós and find one that does.
We're sure that you won't be disappointed with most reputable and established operators and certainly not from the ones that our Poker Finder tool recommends.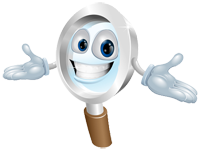 Trust & Security

I'll only recommend Safe & Trusted sites with a proven track record

By Game Type

Different rooms are better for different game types & stakes

Beginner Friendly

I'll find you a site with players of a similar skill level

Promotions

I'll find you the best value Promotions, Bonus & Freebies!
[nrelate-related]