Money and Poker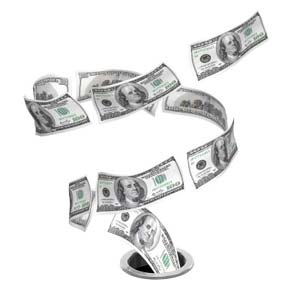 I'm not a big reader.  Reading books is hard for me because I simply can't sit still for long periods of time.
I do like reading biographies though especially about successful people who have 'made it'.
I think those types of stories speak volumes about 'real success'.  Achieving success means different things to different people but one thing always stands out to me when I read bio's of successful people.  They all have a passion for what they do.
Double or Nothing
I just completed a book that I really loved, so much so that I finished the book in a couple of days.  For me that's something!
The book was called "Double or Nothing" and is about two guys trying to succeed in Vegas.  So it combines two of my favourite subjects, success (and how to achieve it) and Vegas. I love Las Vegas and the fact that you can sit down for a game of poker virtually 24/7.  I also love the fact that you can go sightseeing, see great shows and on and on.
Anyway, back to the book.  These two guys meet through friends and develop a friendship.  Their personalities seem to be very complimentary as one is very outgoing and the other is more laid back.
Together, they start a business called Travelscape just prior to the internet boom of the mid to late 90's. Travelscape lets people reserve hotel rooms on and off the Las Vegas strip at a discount.  They embraced the internet and let people book online. Their business grew astronomically and in 2001/02 they sold it for $105 million dollars. They then bought the Golden Nugget Casino and turned that around and sold it for $325 million dollars.
In the book the author, who is one of the partners, says the book was about friendship and how they loved to work together and grow a business. He did not say this was a book on how to make money.  The money became a by-product of their successful friendship and their passion to make a business work.  The book ends with their selling of the casino and waiting for the next venture.
I love money as much as the next guy!
Now don't get me wrong, I love money as much as the next guy. However what I have learned is money does not buy you success or happiness.
I teach a small business course at nights at the local college and I have seen and heard a lot about small business start-up.  One thing I see happening over and over is people starting businesses with making money as their overriding goal.
I am speaking from experience when I say this usually results in failure.  If you start up a business with a passion for a product or service, you have a better than average chance at succeeding.
This is mainly because it is that passion that carries you through the inevitable ups and downs of starting a small business.  If you're just in it for the money and encounter a down swing / hurdle in your business you're more likely to lose motivation and give up.
Now you might be asking how does this relate to poker?
I would simply answer your question with a question: are you playing poker to make money or are you playing poker because you love the game?
I think anyone can tell which players are playing the game to make money.  Let me give you a hint.  They are not the successful players.  Trying to earn a living from poker when you don't enjoy it can be a chore – there is a reason why they nickname it "grinding".
To me since 2005 my passion for the game has increase immensely and so has my profit but it was my passion that pushed me to learn more and more about this great game. My profit has not been in the millions of dollars (rather thousands) but I have not lost money and I have a lot of fun while playing.
Money is just a way to keep score.
Now I'm not saying you have to be head over heels in love with poker to win.  I liked the game when I started but it has grown into a passion.
If you really have a passion for the game the money will come as a by-product of your striving to be better and better, and learning better strategies and approaches.
My advice to you is to concentrate on the Poker and just manage the money, look after your bankroll but make sure it doesn't get in the way of your enjoyment.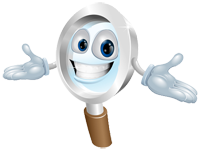 Trust & Security

I'll only recommend Safe & Trusted sites with a proven track record

By Game Type

Different rooms are better for different game types & stakes

Beginner Friendly

I'll find you a site with players of a similar skill level

Promotions

I'll find you the best value Promotions, Bonus & Freebies!
[nrelate-related]