Why you Should Play Poker for Real Money and NOT Play Money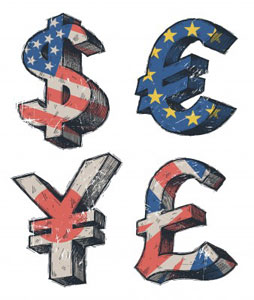 With the popularity of poker reaching exponential proportions, it seems everyone is looking to cash in on the buzz.
Poker is mostly considered to be a game played for some type of monetary value, but many online poker sites have been offering poker as a free play version.
Poker rooms have always had the option to play free play money tables and used it as a way to get new players comfortable with the technical aspect of playing poker online with hopes of turning the free players into real money players later.
Just about every poker room will have a free alternative in today's market, giving the player the choice to either play using a notional play money balance at the play money tables or to make a deposit and play at the real money tables.
The Rise of Social Poker
More recently, other niche sites have added poker to their libraries in a free version. The free poker arena has stretched its arm well beyond the free games sector and has started taking on new forms. Most notable would be a site such as Facebook.
They have, in Zynga, perhaps the largest free poker game online. Zynga is privately owned and only uses Facebook as a way to attract players. Recently, they have been trying to acquire partnerships with real money poker rooms to start offering their own version of real money play. This type of free play poker is considered to be social, but in reality it's a type of scam in my opinion.
Zynga inherently is free, but makes an income by getting players to top up their chips by buying add on chips and accessories. Why anyone would want to buy fake chips to play a free version of poker is beyond me. If you're going to buy play money chips, you may as well use that money to play real money poker and that way you get to keep the winnings.
Play Money Poker
Aside from sites that try to monetize the free aspect of poker, all of the real poker sites whose main business is real money poker will allow you to register and play for free on the play money tables for as long as you want. What's more, they will allow you to reload chips for free when you lose.
While some sites try to make money from free poker and others approach it much different, one aspect remains the same with all Play Money Poker – It is NOT real poker, and it plays completely different from it's real money counterpart.
Why you Should NOT Play Free Money Poker
If you were to talk to a free money player and a real money player, you will undoubtedly hear two very different sides of the story. When you take away the one thing that makes poker…well, poker… you lose all sense of strategy and how the game is played.
When people play poker for free, there is no risk of losing anything that is important to them. This creates an atmosphere of no one caring and it turns into a free for all most of the time. Often times at a play money poker game, you will see all players at the table in every pot. It's basically a game of who has the best cards at the end and no skill is involved.
When you add money into the equation, you have an entity that will completely change the game and how you play it. The rules will be exactly the same, but the game flow and how players act, will be drastically different.
If you were playing a free version of poker and had 7-2 off suit, you would be more inclined to call and see a flop because there is no risk of losing something that has value to you if you lose the hand. Now, say it will cost you $2 to play the same hand with the risk of losing the $100 you have sitting in front of you. You're likely going to fold and wait to play a much better hand.
It's not uncommon to run into a free player who thinks the two versions are alike. They will win a ton of free chips and think they are ready to crush the real money tables. Most of the time they fail miserably at the real money tables because the two strategies do not switch over. I would venture to say that there is no strategy at a play money table.
Play money tables do have a place in the poker world, but its uses are very minimal, especially if you are a serious poker player who is looking to learn how to play poker better and become a better and more profitable player.
If your just starting out to play poker, especially online, then by all means use the play money tables to get used to how the software works and how to control the game. Bet sliders and bet/fold buttons can take a little getting used to if you're unfamiliar with how they work.
However, once you have how the software works under control then you need to switch over to the real money poker tables as soon as you can. You can play at stakes as low as 1 cent / 2 cents so you can sit down with as little as $1 and really not risk any material amount.
Are you Serious About Poker?
If you are serious about playing poker or want to play the game the right way, there really is no valid reason for playing at the play money tables, the best option is by far real money tables.
The reason that Poker is such a great game is due to the challenge, the many strategies and intricacies involved. Bluffing a player off a big pot is one of the most exciting feelings you can have. The anxiety filled seconds waiting for your opponent to fold, followed by pure bliss when you scoop in a big pot is amazing.
Bottom line is; play money poker will never give you the true taste of what poker is all about. The rules may be the same, but the fact that you can't lose anything in the free version will take away what makes the game so great.
If you're scared to lose much money, you can start to play for as little as pennies. Simply adding a tiny bit of monetary value to a hand will drastically change how it's played. This is a much better option to learn poker. You get to understand what poker is really like when played for money while risking very little of your own money.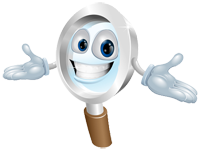 Trust & Security

I'll only recommend Safe & Trusted sites with a proven track record

By Game Type

Different rooms are better for different game types & stakes

Beginner Friendly

I'll find you a site with players of a similar skill level

Promotions

I'll find you the best value Promotions, Bonus & Freebies!
[nrelate-related]