Building a Bankroll from Nothing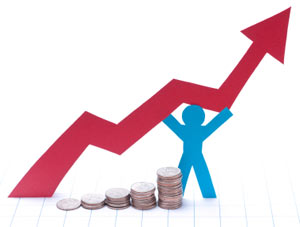 Building a solid online poker bankroll without investing a cent is a goal of many new online poker players and this article will show you how you can do just that starting with nothing and building up a good sized poker bankroll in the most efficient and effective way.
That being said building a good bankroll from $0 will not be easy and you will have to invest some time to do so.  You have to be patient, stay focused and always bring your "A" game to the table.
First you will have to play in freeroll tournaments to earn some online cash, and then once you have some starting capital your goal will then be to increase this by finding and playing in good value tournaments. Once you get your bankroll big enough you will then be able to start moving money around and taking advantage of the various online poker sign up bonuses.
Step 1 – Boost Start – Freeroll Tournaments
Starting off you will have absolute nothing in your bankroll, which means the only option available to you is playing freeroll tournaments.
Freeroll Tournaments

A Freeroll Tournament is a tournament that is free to enter and the prize money is sponsored by the poker room you are playing at.
Almost all poker rooms hold a few freerolls throughout the day, but these tournaments usually have a large amount of player entrants and sometimes not very large prize pools.
You should be looking for freerolls that offer good prize pools and those with the least amount of entrants. You want to be maximising your chances of winning some money from the tournament.
888 Poker offer some great player promotions which include daily freerolls and regular invitations to special freerolls offering many thousands in prize money. This is a great place to start if you are looking for freerolls, but also keep your eye on other poker rooms.
You should play as many freerolls as possible at this stage in order to give yourself the most chances to increase your bankroll. Continue to play freerolls until you have built a bankroll of $20-$30 or more.
Step 2 – Step up to the Real Money Tournaments
After you have won some money in the freerolls you now have an initial stake in which to start playing good value tournaments online.
Tournaments with a buy in will offer much higher chances of finishing in the money as there will not be as many entrants as freerolls in comparison to the total prize money.
Basically with a buy in tournament every entrant contributes to the prize pool with their buy in so it doesn't matter how many players enter the prize pool will grow and the tournament value will remain the same. Contrary to this with a freeroll the prize is fixed and the entrants contribute nothing, so the more players that enter the less value and chances of finishing in the prize money.
With your $20 to $30 bankroll you should be looking for low buy in tournaments which have a buy in of around $1. Remember what you have learnt in our Poker for Beginners section that you should always practise good bankroll management and only risk a small percentage of your total bankroll in any one tournament.
So how do you find good value tournaments? One way is to look for tournaments that have a guaranteed prize pool offered by the poker room. A Guarantee means that the prize pool will be a minimum of the guarantee amount. Once the guarantee has been matched by player buy in's then the prize pool will continue to increase as normal.
For example: If a $1 buy in tournament has a guarantee of $100, then the prize pool will remain $100 if there are 100 or less entrants. If there are more than 100 entrants the prize pool will increase as per a normal tournament, so let's say there are 150 entrants the prize pool would be $150.
If there are not enough entrants to cover a guarantee this is what we call an "overlay" whereby the player buy in's do not cover the prize money and so the poker room has to contribute to make up the prize money up to the guaranteed level.
Tournaments with an overlay are exactly what you should be looking for. In reality there is more money in the prize pool than there should be thanks to the poker room contribution, which makes them great value for the players that enter them with a much higher risk/reward ratio than a standard tournament.
To find tournaments with overlays, just look for tournaments that have a guaranteed prize pool. Then look at the buy in for that tournament and multiply it by the number of entrants to see how much of that prize pool is contributed by the player buy in's. If it is less that the guaranteed prize then there is an overlay. Bear in mind that a lot of entrants to a tournament happen at the last minute and some even offer extended registration allowing players to join for a short period of time after the tournament has started.
Step 3 – Let your Money work for you
The final thing to cover in this guide is how you can let your money do the work for you. You have now built up a small bankroll by earning an initial stake from playing freeroll tournaments and then playing small buy in overlay tournaments.
The next thing you can do is start moving your bankroll around from room to room taking advantage of the various new player bonuses.  Most poker rooms offer an incentive for players to sign up and play with them. This is designed as an introductory handshake to encourage you to try their software out in the hope that you like what they have to offer and become a regular player on their site.
The Poker room will offer you a match bonus of a certain percentage based on the amount of your initial deposit. So if a room was offering 100% bonus and you deposited $50 then they would give you a bonus of a further $50 to make a total of $100.
Different rooms offer different promotions, and we would recommend that you use our Poker Finder Tool at the side of the page to find a suitable room and check out the sign up bonus they are offering.
There is usually criteria for "clearing" a bonus which means that you have to play a certain amount on the site to clear the bonus and for it to be credited to your bankroll. Usually it will be credited to your bankroll in instalments  so for a $50 bonus it might be credited in $5 instalments as you play enough and earn enough player points for each instalment  but you signed up to play poker anyhow, so you won't have to do anything you weren't going to do in the first place!
By taking advantage of the poker room bonuses you will be earning more free money back from the poker rooms and continuing to build your bankroll.  As you clear bonuses you can move your bankroll to other rooms to try their software out so that you are always working on a bonus and getting as much bang for your buck as possible. This is also a great way to trial different poker rooms and find which is your favourite.
Conclusion
Building a bankroll from scratch is no easy feat, but if you start with freerolls and find good value tournaments once you have a little money in your account your bankroll should start to grow.
The first few dollars are the most difficult to make and after you make your first few dollars your bankroll should grow exponentially.
Even when you are up to a few hundred dollars and moving your bankroll around you should still keep an eye out for good value freerolls and overlay tournaments.
On a final cautionary note, always ensure you are practising good bankroll management. You have invested a lot of time and effort in building your bankroll up and the last thing you want to do is take too higher risk with it and be back down to zero and having to start all over again, so manage your bankroll well and continue to play the great value tournaments to maintain and grow your bankroll.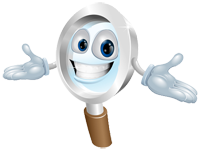 Trust & Security

I'll only recommend Safe & Trusted sites with a proven track record

By Game Type

Different rooms are better for different game types & stakes

Beginner Friendly

I'll find you a site with players of a similar skill level

Promotions

I'll find you the best value Promotions, Bonus & Freebies!
[nrelate-related]